If you would like to make contact with Tewin Bridge Club please email:
david@jardak.co.uk or ring David Howson on 07836 695854
We meet every other Thursday for a friendly game of Chicago bridge, suitable for all levels of play.
Our venue is Tewin (Shire Park) Bowls Clubhouse which is near to Tewin Memorial Hall. We meet at 2.00pm and sessions end at 5.00pm.
The actual dates for each month are published in the Tewin Magazine.

We have mid-session refreshments, tea, coffee, and very often homemade cake..
The photos below were taken when there were fewer of us, and we met at Tewin Pavilion.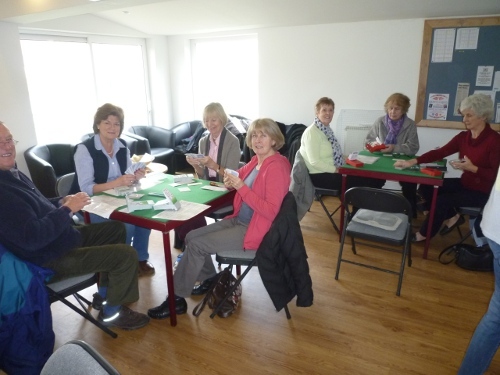 Enjoying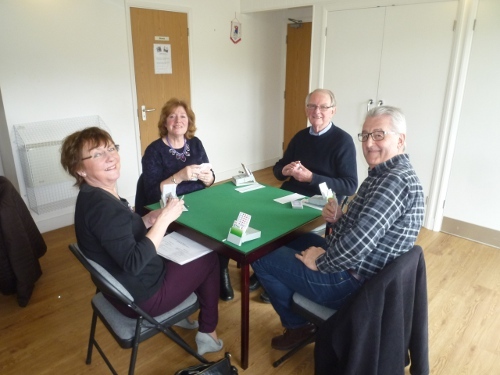 Bridge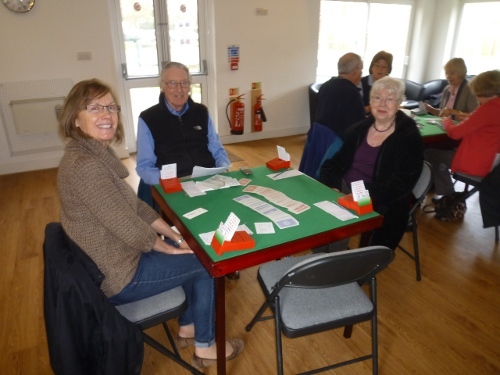 at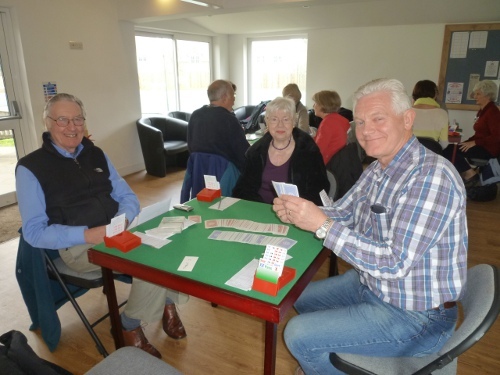 Tewin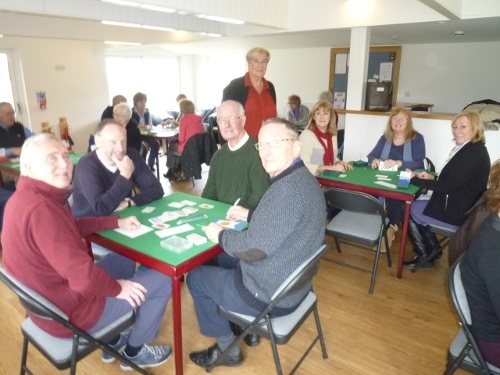 Pavillion