Tewin Classic Car and Craft Show - organised by Friends of Tewin
Two of the amazing cars from the show
TEWIN CLASSIC CAR & CRAFT SHOW - 22nd AUGUST 2021
To everyone who came to the Tewin Classic Car and Craft Show on 22nd August 2021, a very big thank you for your support. Despite the weather occasionally spoiling our fun, the show was a great success! It was wonderful to see Upper Green looking it's colourful best!
We are delighted that Government's Covid-19 restrictions enabled the show to go ahead. However, we were very conscious of everyone's safety so we reduced the number of cars on display to 400 which gave more space on the showground for classics owners and the general public alike.
We were very pleased to welcome back as our Sponsors, Aston Martin and McLaren Hatfield.
We are thrilled to announce that we raised £6,807.00 which will be used to support Tewin groups and projects.
We thank you so much for your continued support.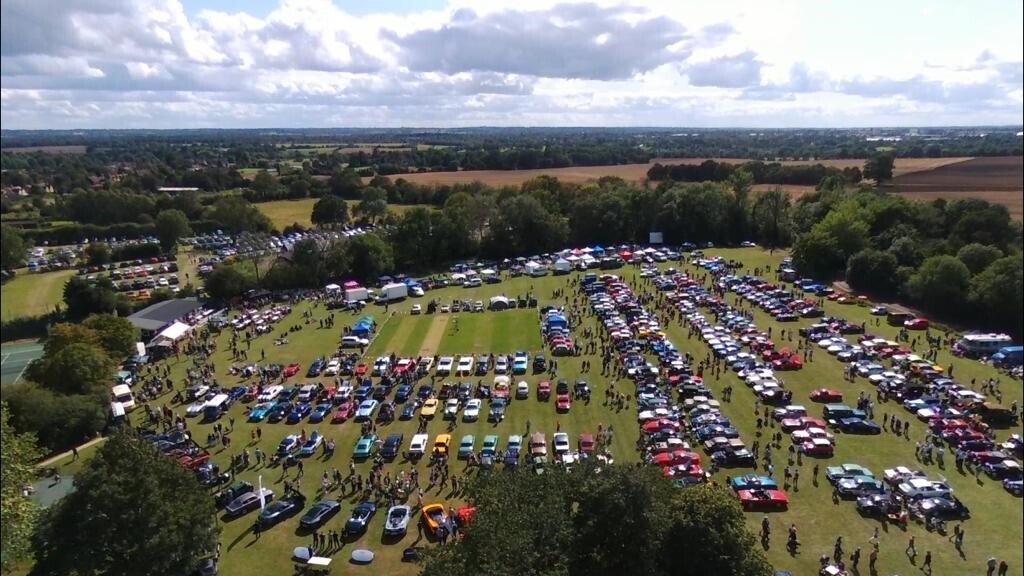 The above image was taken from a Drone during the 2019 show. (Thanks to Ben Hill)
For more photographs of some of the cars click here
For directions to the showground,

(see map).
If you would like any information, please contact us on

:-

tewincarshow@hotmail.co.uk
CRAFT STALLS
Bookings for the craft stalls will open around Easter 2022. If you are interested in having a stall, email Linda Crawford at: lindarichard@talktalk.net
for more details but please wait until Easter 2022 before contacting her.