Two of the amazing cars from the show
TEWIN CLASSIC CAR & CRAFT SHOW 2021 - 22nd AUGUST 2021
As I write this, it is the middle of February, we are still in a national lockdown and as yet have no idea if the 2021 show can take place, but we really hope so!
We usually launch entry to the show around Easter but this year we will delay the launch for a few weeks by which time, hopefully, we will know if Covid-19 restrictions have been lifted and what Summer events can take place.
We know many of our supporters will be very keen to show off their cars once again so please keep coming back to this page which we will update with more information as soon as we are able to.
We thank you for your continued support.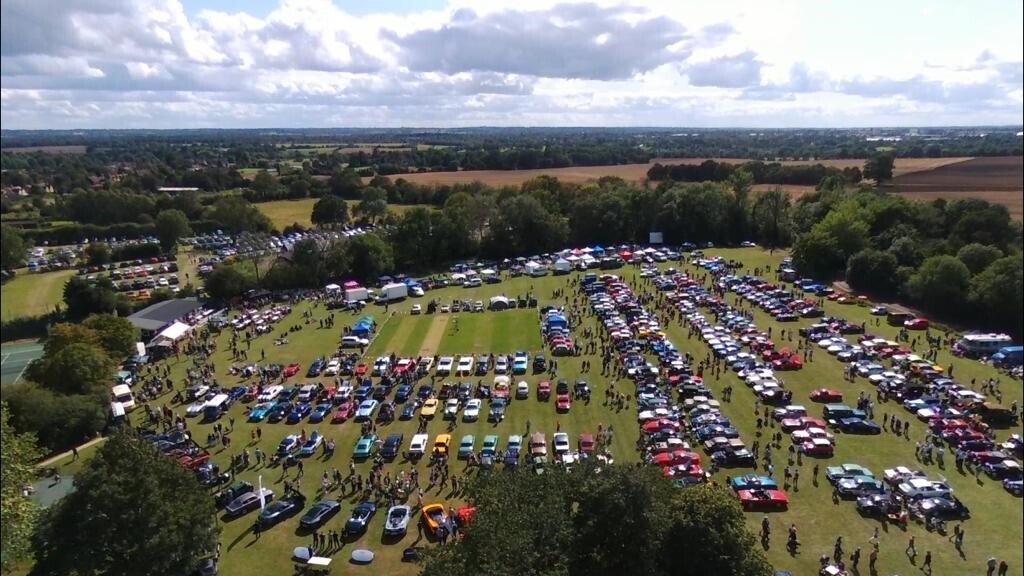 The above image was taken from a Drone during the 2019 show. (Thanks to Ben Hill)
For more photographs of some of the cars click here
If it is possible to stage the show, we'd love to see you back in Tewin on 22nd August 2021, so please make a note of the date.

(see map).
If you would like any information, please contact us on

:-

tewincarshow@hotmail.co.uk
CRAFT STALLS
We have space for 40 stalls selling a wide variety of goods and these are very popular with our visitors. If the show can go ahead and you are interested in having a stall, please email Linda Crawford at: lindarichard@talktalk.net
for more details.