Two of the amazing cars from the show
TEWIN CLASSIC CAR & CRAFT SHOW 2020
It is with great regret we announce that the 2020 Tewin Classic Car & Craft Show will not take place.
We have delayed taking a decision on this year's show in the hope that, being held near the end of August, the show could conceivably take place if Covid 19 restrictions had been lifted sufficiently.
A number of restrictions have been lifted and continue to be so but access to leisure facilities (our Pavilion) has not been given. That together with limited space on the Village Green means the logistics of running the show, even in a modified format, are issues we cannot overcome.
We know from the many emails of support we receive that this will be a huge disappointment to many of our supporters, however, we must take into account the safety of our visitors, and that of all our wonderful volunteers who assist us on the day.
We thank you for your continued support over the years and we look forward to welcoming you back to Tewin next year for our show on 22nd August 2021.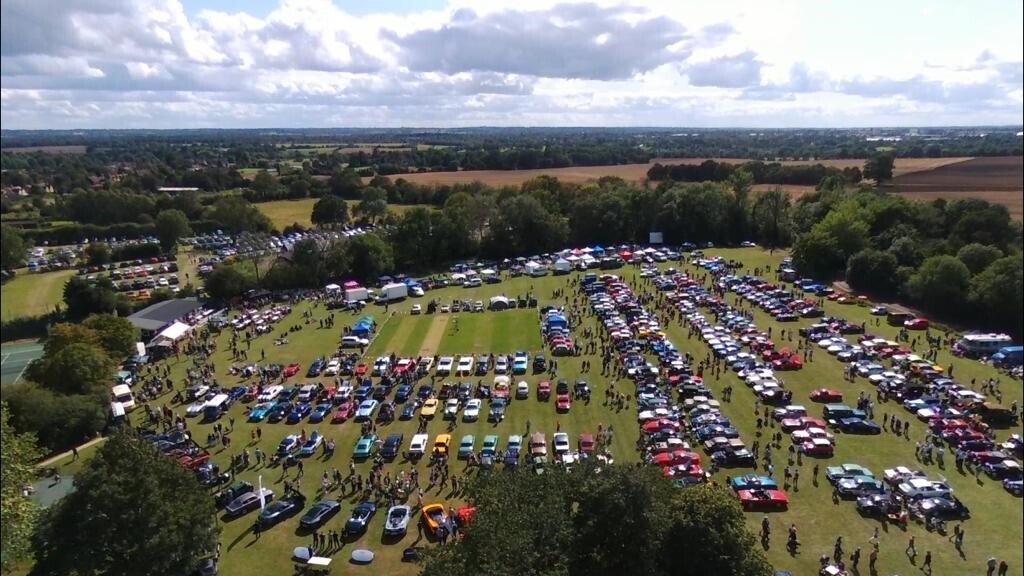 The above image was taken from a Drone during the 2019 show. (Thanks to Ben Hill)
For more photographs of some of the cars click here
We'd love to see you back in Tewin on 22nd August 2021 for next year's show, so please make a note of the date.

(see map).
We sincerely hope that we can launch the entry to next year's show around Easter 2021. If you would like any information before then about the car show, please contact us on

:-

tewincarshow@hotmail.co.uk
CRAFT STALLS
We have space for 40 stalls selling a wide variety of goods and these are very popular with our visitors. If you are interested in having a stall at next years show, please email Linda Crawford (after Easter 2021) at: lindarichard@talktalk.net
for more details.