Two of the amazing cars from the show
TEWIN CLASSIC CAR & CRAFT SHOW 2019
We had a few challenges on the morning of the show during the set up. The weather did it's best to dampen our spirits (and our clothes) but we carried on regardless! By the time 12 Noon came and the show opened, we had dried off and the showground was almost full, it was a wonderful sight!
Thank you to all the classic car owners who supported our event once again, we wouldn't have a show without you.
Thank you to all the volunteers who helped, there were around 100 people who gave up their time which is great.
All profits from the show are donated to local community groups, village activities, projects and charities.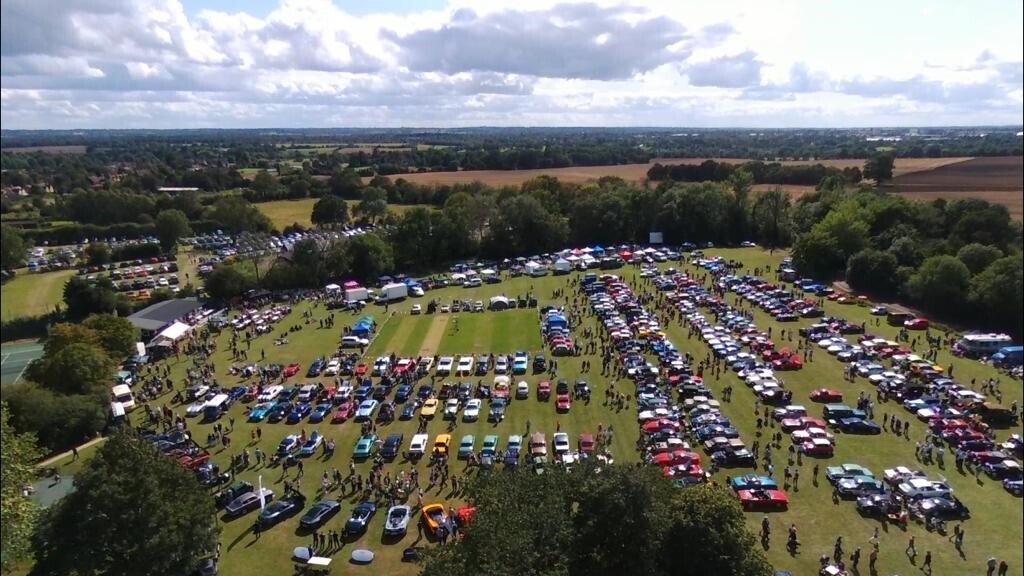 The above image was taken from a Drone during the show. (Thanks to Ben Hill)
For more photographs of some of the cars click here
We'd love to see you on Upper Green on 23rd August 2020 for next year's show, so please make a note of the date.

(see map).
We will launch the entry to next year's show around Easter 2020. If you would like any information before then about the car show, please contact us on

:-

tewincarshow@hotmail.co.uk
CRAFT STALLS
We have space for 40 stalls selling a wide variety of goods and these are very popular with our visitors. If you are interested in having a stall at next years show, please email Linda Crawford at: lindarichard@talktalk.net
for more details.