Two of the amazing cars from the show
TEWIN CLASSIC CAR & CRAFT SHOW - 22nd AUGUST 2021 - FULLY BOOKED
To everyone who has already booked into the Tewin Classic Car and Craft Show on 22nd August this year, a very big thank you for your support. However, the show is now closed to Classics entries.
We are delighted that Government's restrictions have been lifted, enabling the show to go ahead, but Covid infection numbers are, sadly, still rising and we are very conscious of everyone's safety. Reducing the number of cars on display will enable us to have more space on the showground for classics owners and the general public alike.
We hope that you understand our decision and apologies to anyone who was still wishing to attend but hadn't returned their Entry Form yet.
We thank you for your continued support.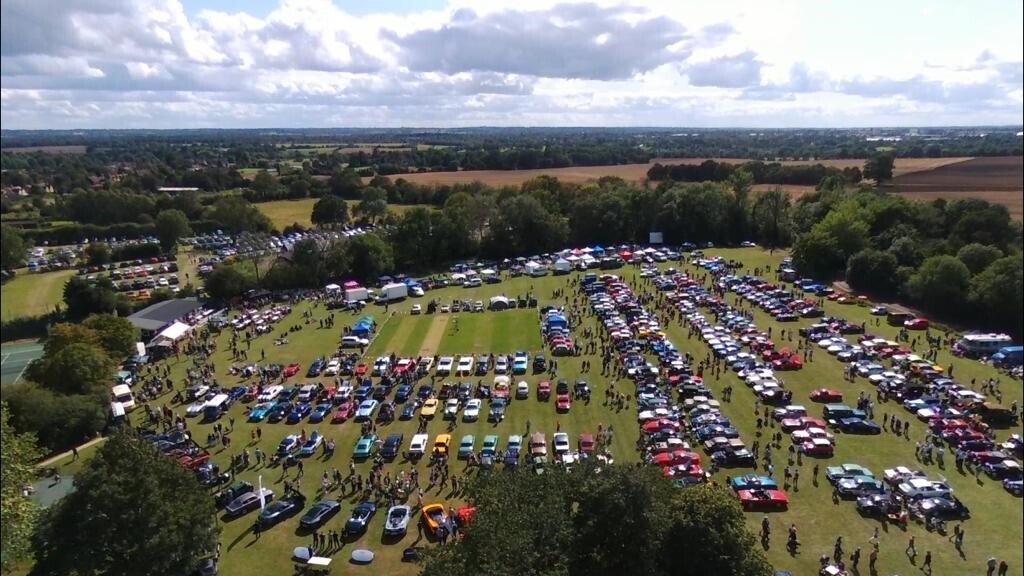 The above image was taken from a Drone during the 2019 show. (Thanks to Ben Hill)
For more photographs of some of the cars click here
For directions to the showground,

(see map).
If you would like any information, please contact us on

:-

tewincarshow@hotmail.co.uk
CRAFT STALLS
We still have a few spaces left. If you are interested in having a stall, please email Linda Crawford at: lindarichard@talktalk.net
for more details.