Run by the village for the village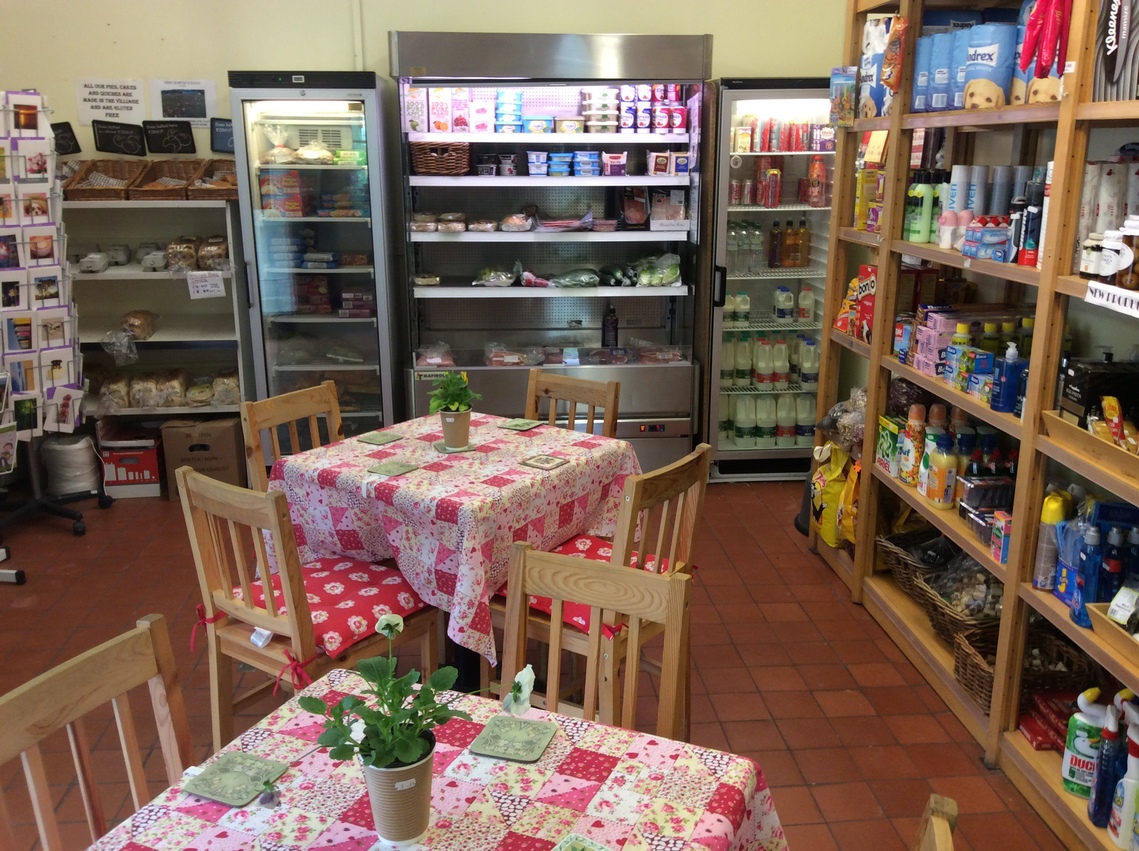 SPECIAL EVENT IN THE SHOP FOR FEBRUARY
Come and Join us for Pancakes on 28th February 2017
Tewin Stores is a community shop, run by the village for the village. In 2007 we were in the forefront of a new trend which has seen the number of community shops in the country expand considerably. Our shop has a paid manager and is run by a volunteer workforce of local people.
We are open seven days a week and aim to give a good welcome to regular customers and visitors to the village. We sell most items that people might need, including newspapers, bread, milk, general groceries and cleaning equiment, birthday cards. Sausages, bacon and eggs are sourced locally. Cakes, quiches and pies, including gluten free, are baked in the area and delivered to the shop each week. Fruit and vegetables are also local and sometimes include produce from our allotments, orchards and gardens. We also sell plants for your garden. In the cafe we serve full English breakfast, light lunches and afternoon teas. Fridays are special Fry Up days when we serve the Full English and also Eggs Florentine and scrambled eggs with smoked salmon. We are rated 4 stars by our local Environmental Health inspector. Look out for notices of our special monthly Saturday lunches.
Bread, rolls, croissants, sausage rolls and many other savouries are baked in house. All these items can be pre-ordered, especially for the weekend. Tewin stores was once a bakery - see the History of Tewin book available also in the shop at £20.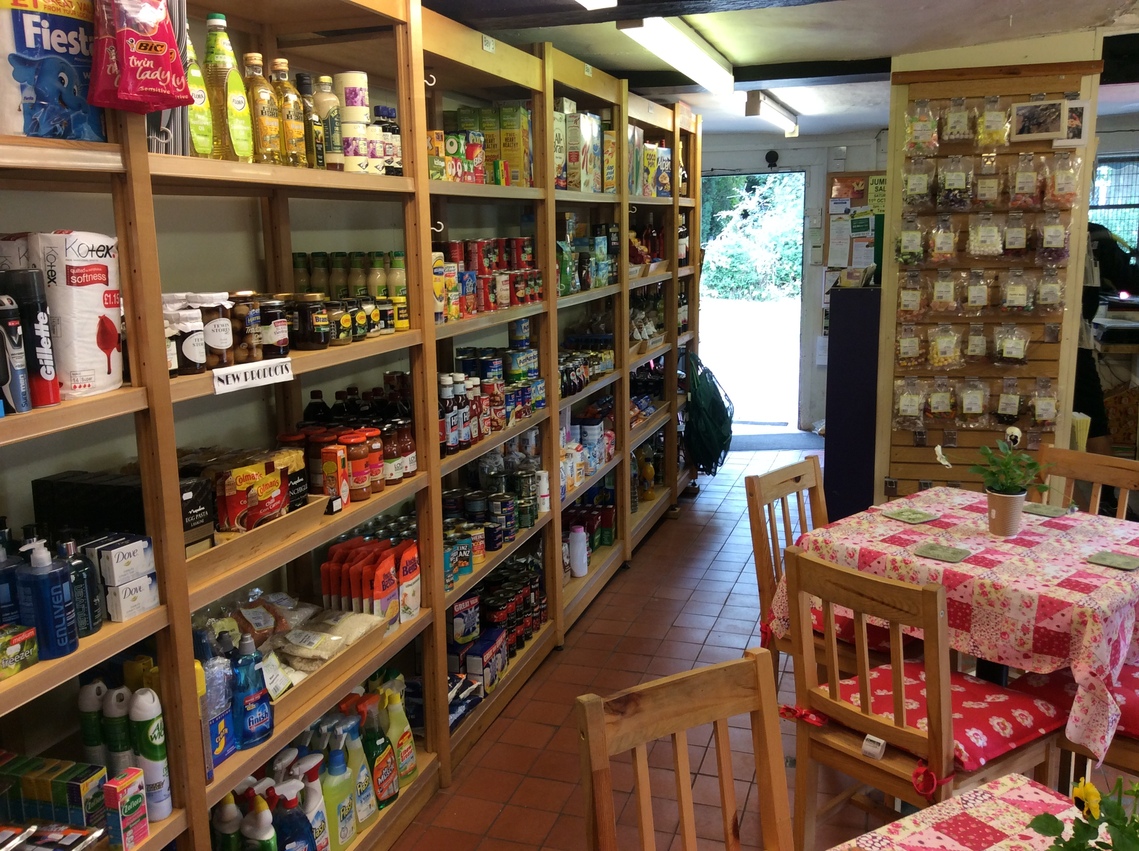 If you went to Tewin Community Shop in January……..
You would have walked into what looked like a Lyons Corner House because a sumptuous Afternoon Tea was on offer. Organized by Eleanor "Meringue Queen" Lohr and Brenda "Make-it-Dainty" Barber the event was held to beat the blues after all the enjoyment of Christmas, and it definitely did this. Aided by their trainee Nippy, Steph North, the tables were adorned with beautiful crockery to complement the finest of sandwiches, cakes and of course the scones, jam and cream! Demand for places meant we had two sittings and the afternoon was thoroughly enjoyed by all, even the two babies behaved impeccably.
There were many compliments, the best of which from one customer "this was better than the Afternoon Tea I had a Blenheim Palace yesterday". Hopefully you can tell by the pictures that they weren't exaggerating. That local touch speaks volumes in terms of quality of products and service, although the Nippy did need more training on customer interaction and supply of fresh tea! Our thanks go to all those who helped make this a fantastic afternoon by providing cakes and helping with the washing up. A similar event will be repeated during the early summer, so please look out for this and come and join in.
Steph North