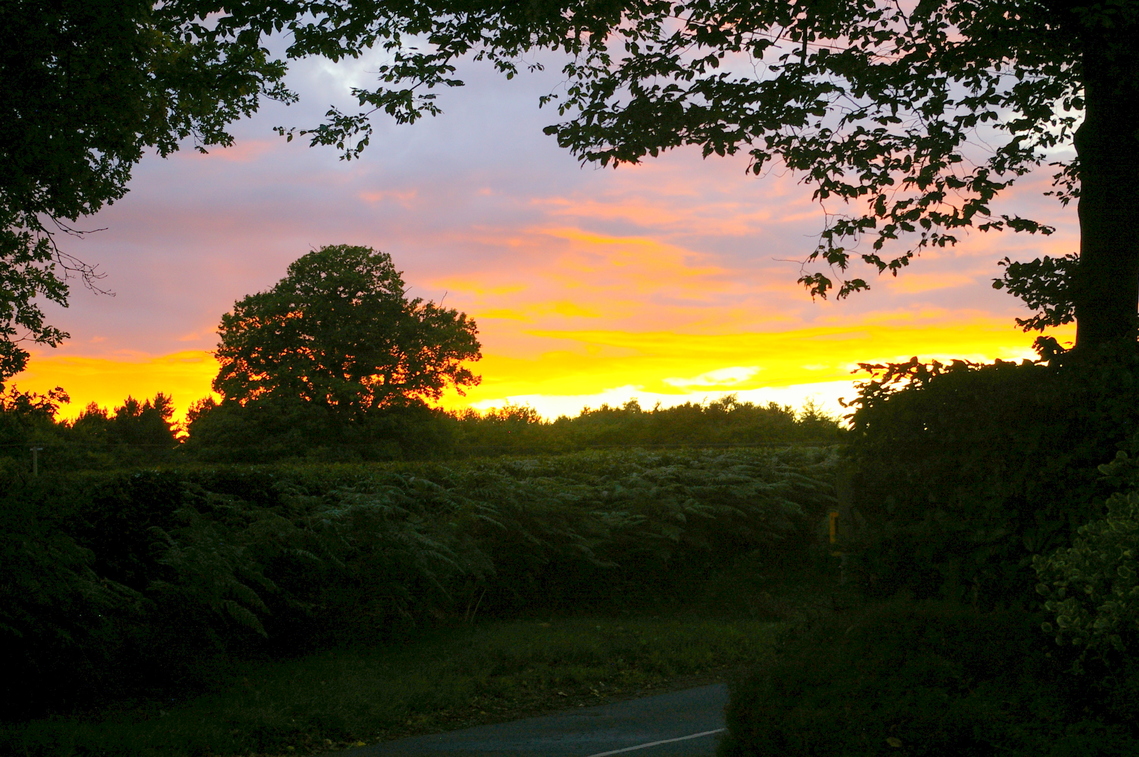 Sunset over Orchard Road - Photo Derek Adams
About our Village
Tewin, a village with a population of about 1440, is located in Hertfordshire part way between the towns of Welwyn Garden City and Stevenage. Some of its inhabitants work locally, while many commute to London each day. The village dates back, at least, to Anglo Saxon times and its name has its origins in Anglo Saxon English. Tewin has most of the features typical of English country villages, a Church, two pubs, a village green, a red telephone box and a shop . It is set in a superb rural landscape which retains many features characteristic of ancient countryside and which supports a rich variety of wildlife. The village contains areas set aside for the Hertfordshire and Middlesex Wildlife Trust which are carefully managed by volunteers. A record of people resident in the village during the year 2000, to be known as the Tewin Millennium Register, has been copied by a local calligrapher, bound in leather and put on display in a case in the Church.
Activities and facilities in the village
We have active sports clubs, and social events are organised by various groups around the village. Details of these can be found on the Events Calendar. The telephone numbers of the contacts for these sports and social clubs are available in the Directory.
Tewin Horticultural Arts & Crafts Society, which now has more than 150 members, has a busy programme of events planned, including the Spring and Autumn shows. In the past it has organised visits to art exhibitions and well known gardens.
The village Memorial Hall in the heart of the village provides accommodation for many of our activities, and funds raised by a new supporters club, as well as money from other sources, has enabled a programme of repair and redecoration to take place.
The Friends of Tewin is an independent group that supports village organisations by raising funds and giving practical help.
About our website
Our site includes a section dedicated to St. Peter's Church, including an article on our Millennium Tapestries. There is a Past Events section with many photographs and a Tewin Parish Council section, which includes the minutes from recent meetings. We also link to other village sites, including Tewin Cowper School, which continues to be over-subscribed.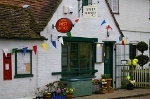 Post Office services at the shop have been suspended until further notice.
Every Thursday commencing at 9.25 am, there is an organised walk along the footpaths of Tewin starting from Lower Green. See typical routes ...
For more information about walking in the countryside of Hertfordshire see www.walkinginherts.co.uk.