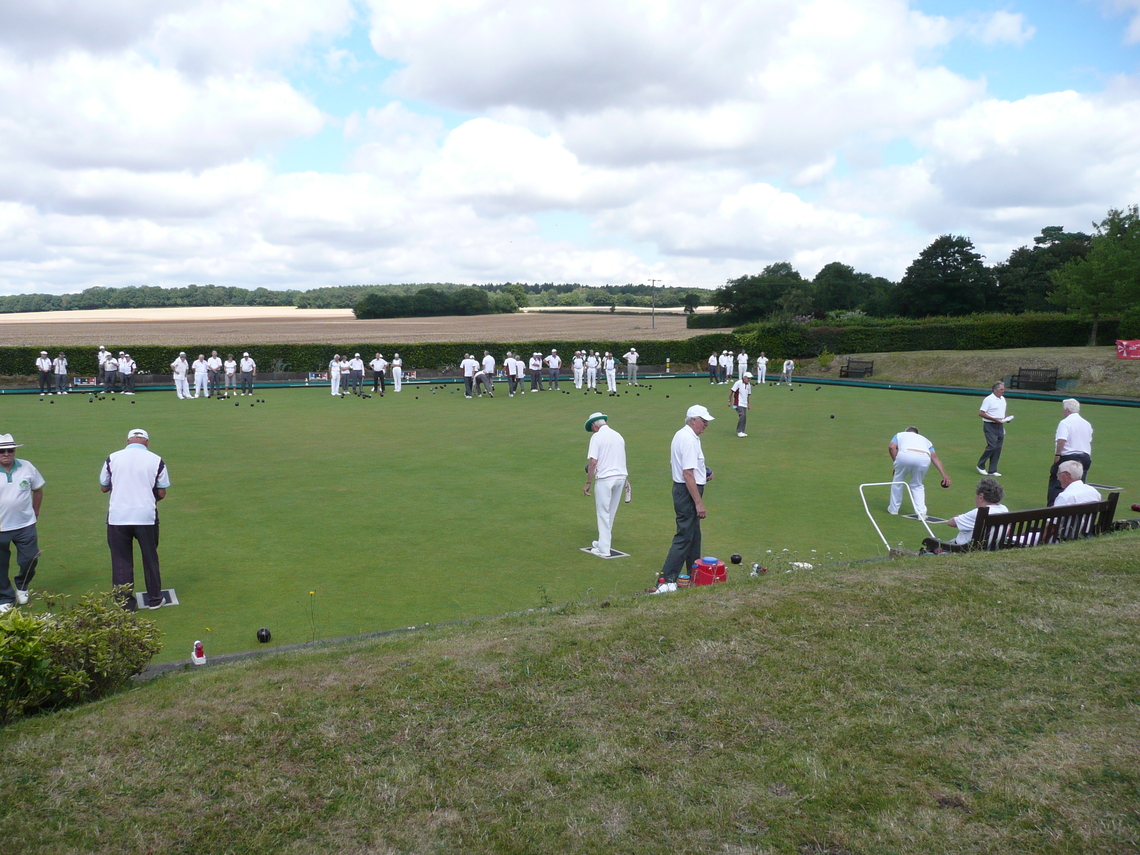 East Herts Bowls Gala July 2014 - Photo Derek Adams
Consultation: Household Waste Recycling Centres
Herts County Council has started a public consultation on proposed changes to Hertfordshire's Household Waste Recycling Centres. The main changes that affect Tewin residents is the Cole Green tip/dump which they propose to close on Tuesday and Wednesdays every week and changing the opening times of all sites will be from 8 am until 4 pm all year. The reason for the changes is to save approximately £750,000 pa.
If you would like more information and/or you would like to comment on this consultation please visit www.hertsdirect.org/wastechanges and complete the online questionnaire by the deadline of 3rd August 2014. Alternatively ring 0300 1234051 for a response form.
Draft Conservation Area Appraisal for Tewin


As you may be aware there is a designated Conservation Area for Tewin. EastHerts Council has completed an appraisal of the
Tewin Conservation Area and the public consultation begins on 14th July 2014 and will run for a periodof six weeks until
25th August 2014. NB Now extended until 12 September 2014.
The documents are available for viewing on the East Herts website:
http://www.eastherts.gov.uk/index.jsp?articleid=29792
Paper copies can be inspected at the East Herts Council offices at Wallfields, Pegs Lane, Hertford, Herts, SG13 8EQ or
requested by ringing the Conservation Officer on 01992 531590.
If you wish to make any comments on the document please send them by email to : caappraisal@eastherts.gov.uk or in writing
to Planning, East Herts District Council, Wallfields, Pegs Lane, Hertford, SG13 8EQ.
Tewin Parish Council would be grateful for a copy of any comments submitted.
About our Village
Tewin, a village with a population of about 1440, is located in Hertfordshire part way between the towns of Welwyn Garden City and Stevenage. Some of its inhabitants work locally, while many commute to London each day. The village dates back, at least, to Anglo Saxon times and its name has its origins in Anglo Saxon English. Tewin has most of the features typical of English country villages, a Church, two pubs, a village green, a red telephone box and a shop . It is set in a superb rural landscape which retains many features characteristic of ancient countryside and which supports a rich variety of wildlife. The village contains areas set aside for the Hertfordshire and Middlesex Wildlife Trust which are carefully managed by volunteers. A record of people resident in the village during the year 2000, to be known as the Tewin Millennium Register, has been copied by a local calligrapher, bound in leather and put on display in a case in the Church.
Activities and facilities in the village
We have active sports clubs, and social events are organised by various groups around the village. Details of these can be found on the Events Calendar. The telephone numbers of the contacts for these sports and social clubs are available in the Directory.
Tewin Horticultural Arts & Crafts Society, which now has more than 150 members, has a busy programme of events planned, including the Spring and Autumn shows. In the past it has organised visits to art exhibitions and well known gardens.
The village Memorial Hall in the heart of the village provides accommodation for many of our activities, and funds raised by a new supporters club, as well as money from other sources, has enabled a programme of repair and redecoration to take place.
The Friends of Tewin is an independent group that supports village organisations by raising funds and giving practical help.
About our website
Our site includes a section dedicated to St. Peter's Church, including an article on our Millennium Tapestries. There is a Past Events section with many photographs and a Tewin Parish Council section, which includes the minutes from recent meetings. We also link to other village sites, including Tewin Cowper School, which continues to be over-subscribed.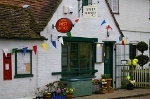 A Post Office facility is now open Mon-Fri 9am to 12 noon, and Sat 9.30 am to 12.00 noon.
Every Thursday commencing at 9.25 am, there is an organised walk along the footpaths of Tewin starting from Lower Green. See typical routes ...
For more information about walking in the countryside of Hertfordshire see www.walkinginherts.co.uk.