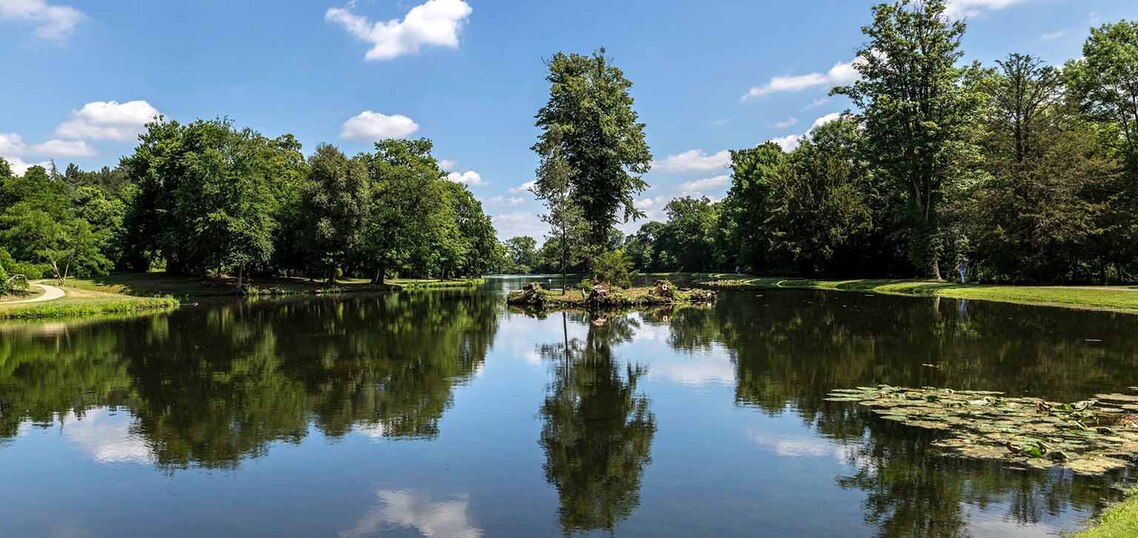 Our summer outing this year will be a day visit by coach to Painshill, a beautiful award-winning 18th century landscape garden in Cobham, Surrey. The 158-acre estate has something for everyone and makes a great day out. It is a living canvas of stunning views and dramatically placed garden buildings. Other highlights are the Serpentine Lake, the Grotto and the Walled Garden. Do visit the website www.painshill.co.uk
Our visit will start with a 30-minute introductory talk and tea, coffee and biscuits. Guidebooks will be provided and then you will be able to explore at your own pace. The gardens are extensive so we have secured the use of the Estate's five-seater buggy for those of you who would like to explore further into the grounds but feel the walking would be too much. The buggy will be able to accommodate several groups of five during the course of the day. There are accessible routes around the gardens and the loan of a manual wheelchair is available on request.
The charge will be £25 for THACS members and £30 for non-members, plus £2 each for those who wish to take the buggy tour. There are also options for those who wish to make their own travel arrangements.
The coach will leave Tewin (bus stop opposite the Rose and Crown) at 9.00am and will leave Painshill for the return journey at 3.30pm. Journey time is approximately 90 minutes.
If you have any questions about the visit, please contact Lynne Burgess on 01438 798799 or email burgesslynne1@gmail.com
BOOKING ARRANGEMENTS - FOUR OPTIONS

Go to the THACS Booking Forms folder here and either
Download the "E" booking form, complete it on your computer and then submit by email, OR

Open the "P" form and print it, OR
Collect a paper booking form at the Plant Exchange or from Tewin Stores, OR


Simply email the required information to

thacsbookings@gmail.com