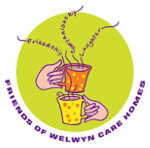 Friends of Welwyn Care Homes visit six care homes for the elderly in the area. Loneliness and boredom exist in these homes, despite the best efforts of staff, and we need more volunteers! Would you make a difference to the quality of life of a resident? How?
Be part of a visiting team chatting to residents over a cup of tea or leading a sing-song.
Individual visit to a resident who cannot leave their room (how lonely is that!)
We have e.g. Polish and Portuguese residents who would like to speak in their native tongue.
Perhaps you could entertain - do you sing, play an instrument?
If visiting is not your thing but you'd like to help, there are other ways you can support!
We are interested in offers of help whether one off, monthly, fortnightly or weekly.
Contact Anne Horsman (chair) 01438 840566, Eveline Guerin (secretary) 01707894176
or email friendsofwelwyncarehomes@gmail.com